---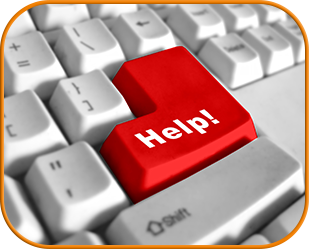 RENDERING TELEPHONE SERVICES (SERVICEDESK)
"Hot Line" for supporting customers and operational employees of serviced banks ("Client-Bank", "Internet-Bank", "Crypto Mail" systems).
Accompanying the passage of mail messages (solving problems associated with mail and dialing).
Support for the passage of electronic documents and requests (a solution related to cryptographic protection, database settings and other factors affecting the request processing).
Consultation and training by phone during installation and maintenance of "Internet-Bank" by the client.
---

Phones of technical support

Priorbank - (017) 289-90-40




---

INSTALLATION OF THE "CLIENT-BANK" SYSTEM
Departure to the client for the implementation of the "Client-Bank" system which includes the installation and configuration of the client part of the system, as well as training the client's personnel to work with it.
TROUBLESHOOTING (MAINTENANCE OF BANKING SYSTEMS)
Departure to the client for reinstallation, adjustment or elimination of problems which arise during the operation of the "Client-Bank" system, as well as for repeated training of the client's personnel to work in the system.
---
ADMINISTRATION AND MONITORING OF THE "CLIENT-BANK" SYSTEM
Testing and distribution of updates of the Client-Bank system.
Establishment of clients for further work with the "Client-Bank" system.
Removal of client accounts in the "Client-Bank" system.
Administration of mail servers and servers for client request handlers.
Monitoring of client request handlers.
---
STRENGTHS OF SERVICING THE REMOTE BANKING SYSTEM
Huge experience of personnel on the implementation and maintenance of Client-Bank systems and, as a result, the provision of quality advice on emerging issues of electronic payment systems support.
Regional representative offices of the BYTECH Company in 20 cities of the Republic of Belarus and the possibility of departure to the client anywhere in the Republic of Belarus.
The effect of scale. BYTECH employees render services in support of "Client-Bank" systems to customers of 11 banks.
Flexibility in choosing the level of interaction for servicing of the remote banking system. We provide the client with a choice of a package of services starting from simple installation and training, and finishing with the transfer of all functional.
Full responsibility for the speed and quality of customer service.
Monitoring the processing of client requests. Instant start of work on emergent incidents.
Feedback from the client. Quality and completeness of the services provided is confirmed by the clients themselves in the service card.