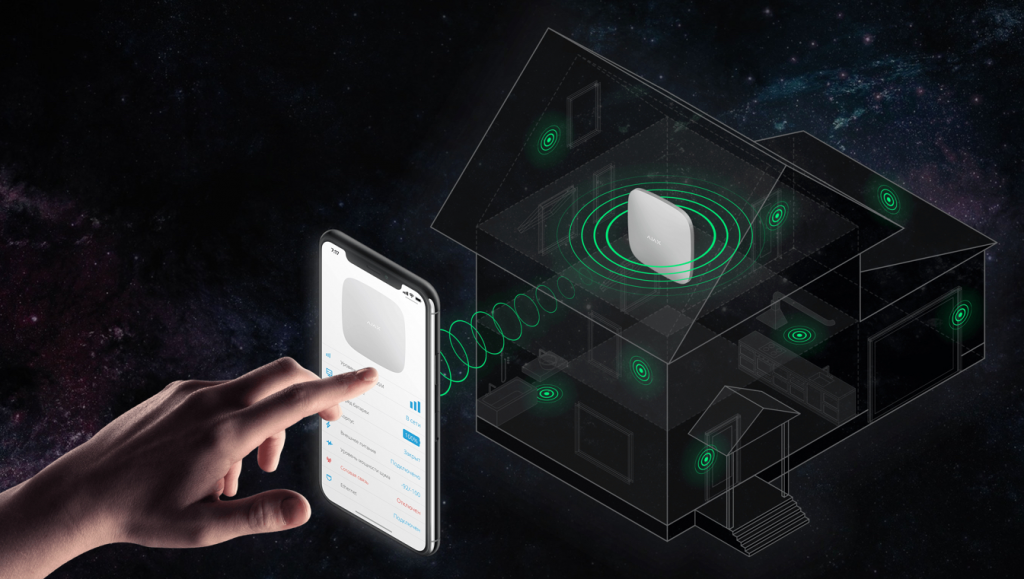 The starter kit
Ajax StarterKit
includes everything necessary to protect the premises. Sensitive sensors control doors and activity inside, and a powerful hub connects them to the outside world. The Ajax security system includes several types of devices that you can optionally add to the StarterKit base kit in just a few clicks.
Intellectual alarm center, Ajax Hub, consolidates the capabilities of each individual security sensor into a single security system. Round-the-clock access through mobile applications allows you to monitor the status of the security system (setting/removing, microclimate).
The system works on the protocol Jeweller and has anti-sabotage functions, which makes Ajax StarterKit, and hence the protected space, inaccessible and ultra-secure.
THE STARTER KIT
AJAX STARTERKIT INCLUDES:
"Brain" of the system
Ajax Hub
motion sensor
Ajax Motion Protect
opening sensor
Ajax Door Protect
alarm pager
Ajax Space Control
SUPPLEMENTARY DEVICES:
WE INVITE DEALERS TO COOPERATE ON THE TERRITORY OF BELARUS!
ORDER AJAX WIRELESS GSM SIGNALING
BY PHONE +375 17 219-84-25
OR BY E-MAIL USING THE FOLLOWING ELECTRONIC ADDRESSES: sales@ajaxbel.by
---
Benefits:
Physical hacking of sensors
The sensors of damages will be activaited
Scanning protocols
This does not work, all data is encrypted
Loose hub connection with the server
You will know about this immediatly
Radio jamming
Sensors will be find a clean frequency
Intrusion
Motion detectors with FirstStepDetection technology immediatly fix the attacker
Sensor failure
Thanks to frequent pings, you immediately be seen this
Router or provider failure
The alarm signal will pass through the backup GSM communication channel
Turning off the light
The system will continue to run from the backup battery