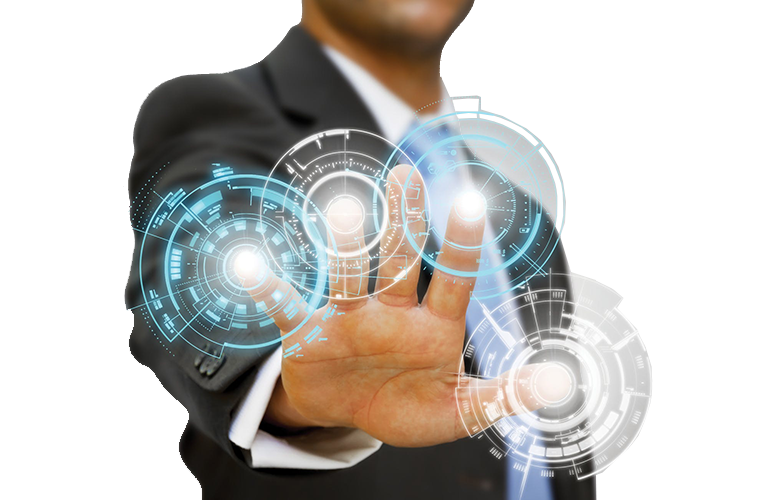 IT infrastructure – a business development basis. It is integration of all information systems, including applications and databases for interaction between company's divisions. The company which is completed with trouble-free IT infrastructure can compete in the market successfully.
BYTECH offers you to choose: to construct information system or upgrade current operation information system.
WE OFFER
IT INFRASTRUCTURE ORGANIZATION
We use:
the organization of local network on solutions of HP and Cisco;
placement of IT-services on various platforms or data processing centers;
servers from top brands — IBM и HP.
We introduce the systems of virtualization through:
the centralized management of the virtual environment;
virtualization of IT-services;
HyperV and Vmware solutions.
We build the systems of clustering through:
clusters establishing with the high level of availability;
forming load balancing clusters;
the complex of clusters created from virtual and physical servers.
IT INFRUSTRUCTURE MANAGEMENT
Including management of:
configurations;
changes;
availability.
Monitoring for control of all events in an information system of the organization for the purpose of prevention of equipment and programs failures and also minimizing of idle time of IT of services. Regular monitoring helps to eliminate failure quickly and prevent financials losses of the company.
Connecting of events control system for fixing and processing of events, response to them.
System includes management of:
IT INFRASTRUCTURE SECURITY
Providing security systems in IT
through introduction of the leading complex hardware-software
Cisco
,
Microsoft
,
Symantec
,
Kaspersky Labs
,
Oracle
,
Sybase
.
IT infrastructure security forming includes:
introduction of policy of information security;
regulations of security for IT divisions staff and managers;
differentiation access rights according to duties of employees;
delivery and set up of the network equipment of HP and Cisco Systems;
integration of data encryption systems;
installation of protective network;
installation of antivirus software;
integration of antispam system интеграцию системы против спама;
Internet access control.
Introduction of system of data safety allows to restore information quickly. It includes:
backup services;
archiving services.
Service of technical support (Service Desk) allows to solve problems quickly, to prevent technical failures which have arisen owing to wrong actions of employees.
BYTECH'S Service Desk:
technical support 24/7;
service in all regions of Belarus;
quick solving of incidents;
single entry point for all applications;
ITIL and ITSM standards;
possibility of scalability of service.
---
Benefits:
Protection of confidential information
Uninterrupted operation of IT systems
Suppliers of software with a worldwide reputation
Qualified IT Professionals
More than 27 years in the field of IT services
Technical support based on the Service Desk