One of the activities of the ByTechService company is the delivery and installation of currency exchange terminals, which are used to automate the exchange of currencies to Belarusian rubles in self-service mode and improve the quality of customer service.

We offer to automate the process of currency exchange transactions through the introduction of a software and hardware complex for automatic exchange of foreign currency on the basis of specialized devices HESS ForEx 711
---
Using of HESS ForEx 711 will allow:
To exchange currency at any time convenient for the client;
To organize a 24-hour currency exchange in places of mass gathering of people;
To increase the speed of customer service;
To exclude possibility of mistakes and abusing from cashiers;
To reduce transaction costs.
OPTIONS FOR INSTALLATION OF CURRENCY EXCHANGE MACHINE
Railway Stations and Airports
Customs terminals

Hotels
Insurance companies
---
currency exchange machine HESS ForEx 711
country of production: GERMANY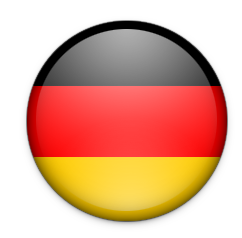 ---
The device is designed for currency exchange transactions in the mode of self-service (USD, EUR, RUR) for Belarusian rubles. It gives out the amount of money received during the exchange both in cash and coins. Convenience and ease of use of flexible modular production system HESS (Germany) which can be used for any requests.
A graphically animated touch screen monitor offers step-by-step instructions to the user on any transaction. The machine can be easily integrated into the bank's common computer network. Administration is carried out through the program "Web-master". It monitors currency balances and monitors currency rates in real time through the administration system.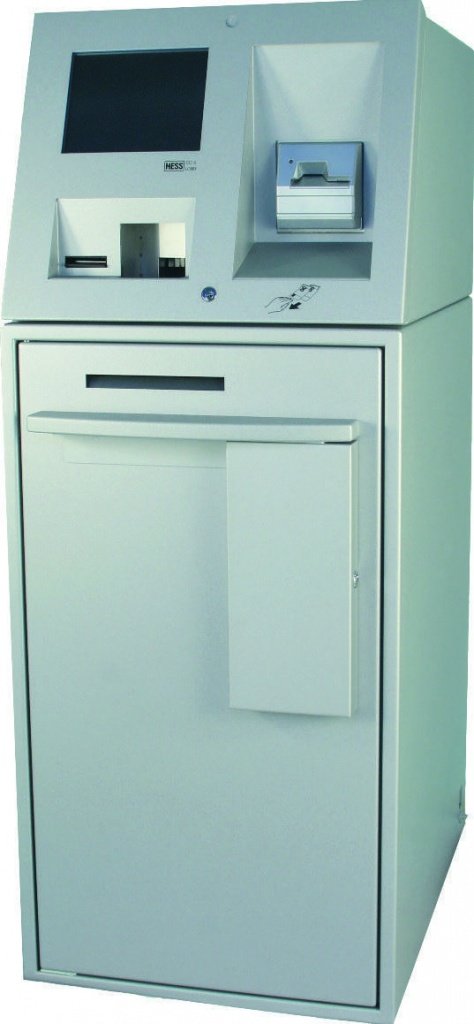 Specifications:
4-cassette dispenser (Wincor CMD v4) for dispensing banknotes
10 Inch LCD Touch Screen
Up to 6 interface languages
MEI bill acceptor with a 1200-note cassette
Thermal receipt printer (Zebra TTP 2020)
Connecting to a local network (TCP / IP)
Possibility of accepting up to 15 currencies
Front loading of money bills
Accepting notes one by one
Additional options:
The additional block of withdrawal of coins of any nominal value
Uninterruptible power source
Possibility of electrical signaling connection
Remote administration via the Internet "Web-master"
Withdrawal of 4 nominal values of national currency
Possibility of painting the case in any color
Dimensions:
Height - 1500 мм
Width - 600 мм
Depth - 800 мм
Banknote receiving slot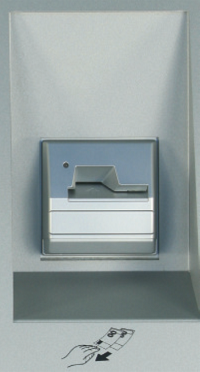 Banknote issuance slot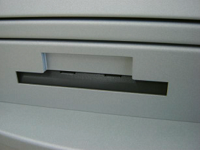 Main menu page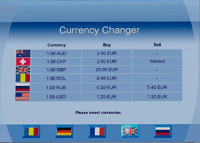 ---
Benefits:
Modular, flexible, easily configurable system
Individual choice of currencies