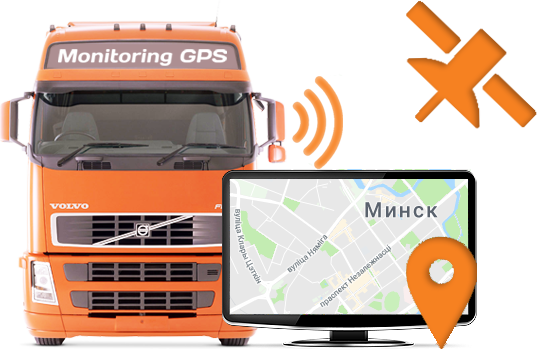 We provide a full range of services in the field of
vehicle's GPS-monitoring, including the installation of equipment, the installation of fuel level sensors, provide technical support and training.
DIRECTIONS SERVICES FOR VEHICLE'S GPS-MONITORING:
truck's GPS-monitoring
satellite logistics
GPS-monitoring in agriculture
GPS-monitoring in construction
GPS-monitoring in housing and communal services
fuel's GPS-monitoring
BENEFITS FROM INTRODUCTION OF VEHICLE'S GPS-MONITORING:
Productivity: Improving your business productivity;
Savings: decrease fuel costs, decrease wear and tear and idle equipment;
Optimization: the implementation a lot of trips for the same time and the forming of optimal routes cars;
Control: you always know the location of the transport and its technical condition, its destination and speed of movement;
Management: rational use of vehicle fleet resources.
HOW DOES THE VEHICLE'S GPS-MONITORING WORK?
Satellite monitoring of the car works on the principle of a receiver-transmitter signals. The GPS-tracker receives signals from the satellite and the GSM-modem processes, stores and transmits coordinates. The dispatcher and managers receive this information in various forms: graphic is on maps, textual is in reports, digital is in charts and diagrams.
---
Benefits:
More than 26 years in the field of IT services
Individuality and complex actions to solve customer problems
Flexibility of pricing and individual approach in determining the cost of our services