One of the activities of the ByTechService company is supply and installation of electronic cashiers with recirculation function (TCR).
---
electronic cashier CIMA AST 7000
country of production: ITALY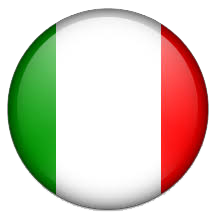 ---
CIMA AST 7000 (Italy) It is designed for use in workplaces with a large number of transactions, guarantees security and reliability, and also provides high speed of customer service.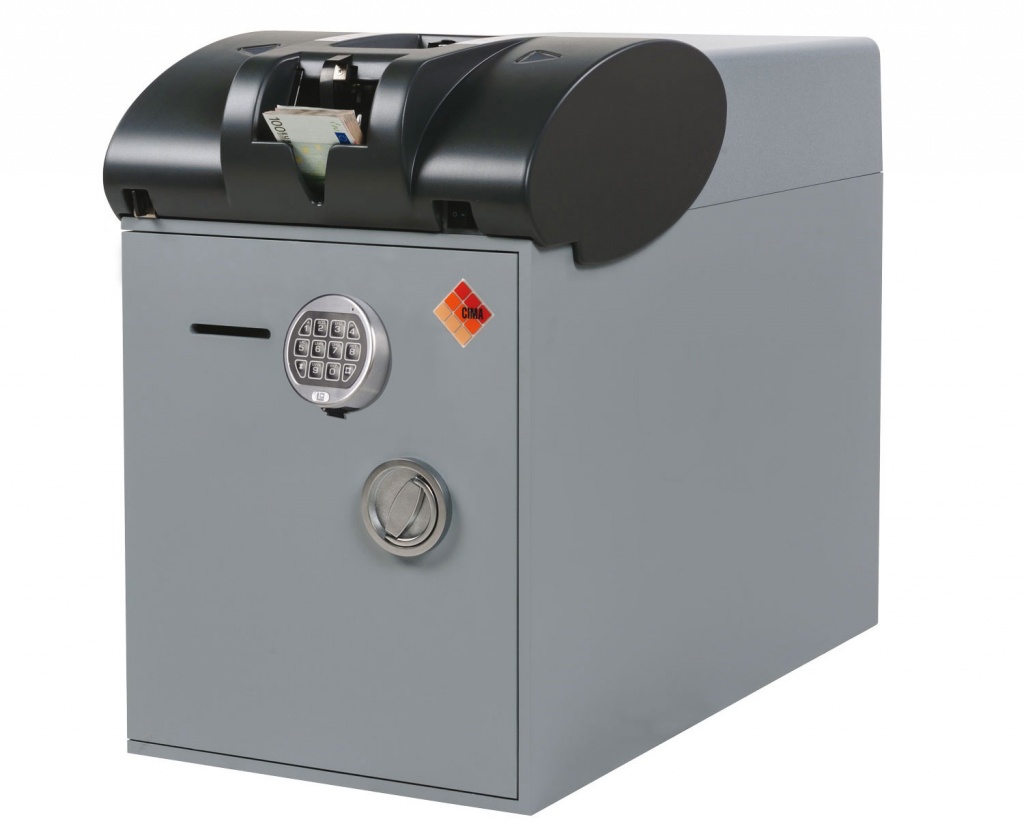 The unique technology of "direct and continuous banknote feeding", developed and patented by CIMA (Italy), which deliver banknotes directly to the desired drum without changing their direction of movement in the recirculator, allows the device to work without jams and choking of banknotes.

In addition, this technology provides for the cancellation of the operation, immediate return to the client of his/her own banknotes, regardless of their number in the received deposit.
Specifications:
Dimensions: 440 (width) х 860 (depth) х 670 (height) mm
Safe: UL291 (CEN L, CEN lll and CEN IV options).
Power supply: 220 V, 50 Hertz.
Power consumption: 600 W.
Interface: Serial port RS232, USB 1.0. port or Ethernet.
Validator: CIMA Bv5000.
Electronic lock: LG L4133/39E.
Number of drums: 8.
Capacity of each drum: 700 banknotes.
Speed of acceptance and dispensing of banknotes: 7 banknotes per second.
Warranty: 12 months.
Weight from 160 to 480 kg.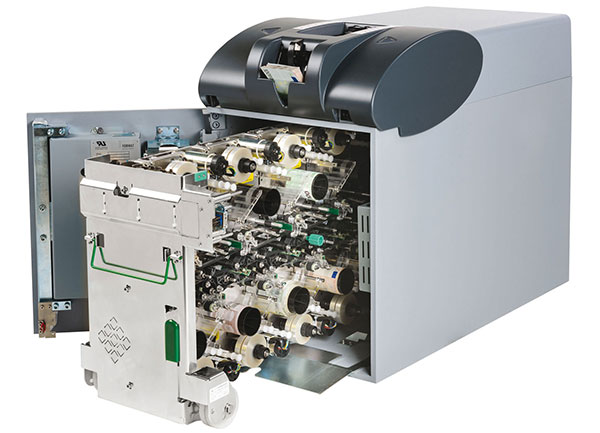 Features:
The device is equipped with 8 reels up to 700 banknotes each.
Application of the production recognition module Giesecke&Devrient allows to guarantee high quality of checking banknotes and work with different currencies.

Due to small dimensions and ergonomic design, the electronic cashier CIMA AST 7000 can be installed in any workplace and harmoniously fit into the interior of the bank.

TCR AST 7000 produces reception and delivery of money resources with speed 7 banknotes per second.

Modular design allows servicing the device if necessary. The module can be removed from the recirculation housing.
Electronic cashier ClMA AST 7000 7000 successfully passed testing in banks of the CIS countries.
ClMA AST 7000 carries out the storage of banknotes in a safe; it is possible to install safes with a degree of protection from burglary from zero to lll class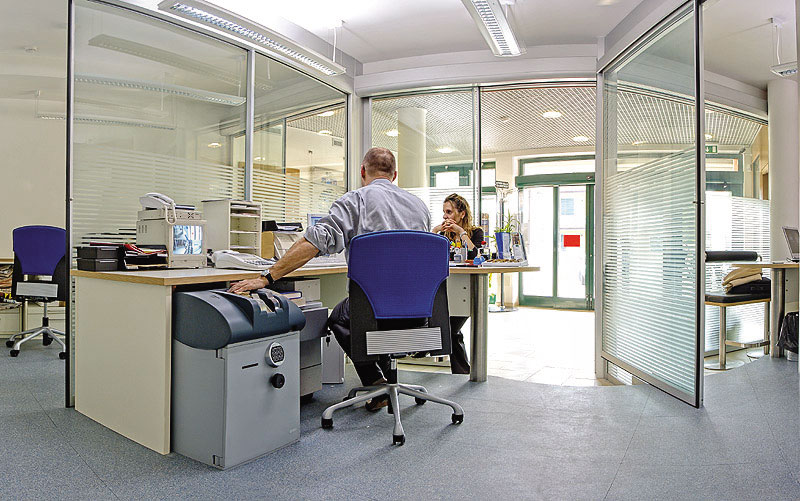 APPLICATION CLMA AST 7000 PROVIDES THE FOLLOWING ADVANTAGES:
Significant reduction of customer service time for the operation of receiving and issuing banknotes.
A different type of safe allows you to select a device with an acceptable level of security.
The balance of a device in real time.
Improved productivity and customer service.
Reducing the risks of human factor influence when working with cash.
Ability to return banknotes of the client in case of his/her refusal to perform the operation.
Decrease in the volume of funds in the unprotected space of the office.
Comfortable maintenance which does not require much space.
Easy integration into ABS.